Exclusive Savings
Buy More, Save More on Premium Beard Care
Unleash the power of a perfectly groomed beard with our "Buy More, Save More" offer on our 30ml Beard Oils - shop now and save!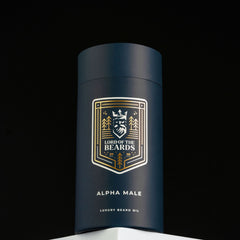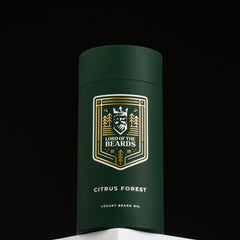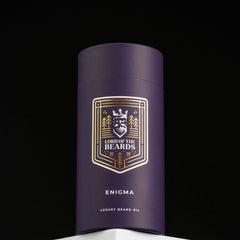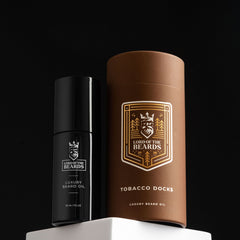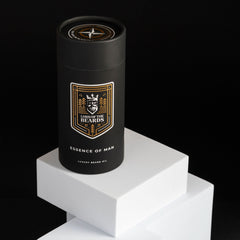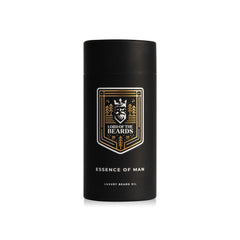 Beard Oil Promo Offer
Regular price
$30.00
Sale price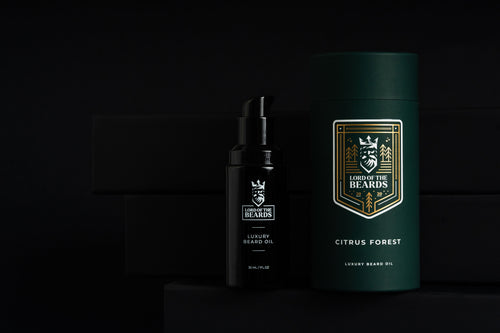 What Distinguishes our Beard Oil from the rest?
☑ Exceptional quality with premium natural ingredients
☑ Captivating and unique scents for a memorable grooming experience
☑ Nourishes and conditions the beard for a well-groomed appearance
☑ Meticulously crafted with a lightweight formula that absorbs quickly into the beard and skin, leaving no greasy residue
☑ Non-greasy consistency allows for effortless application and styling without weighing down the beard
Beard Oil Alchemy: Our Exquisite Ingredients
At Lord of the Beards, we pride ourselves on using only the finest and carefully selected natural ingredients in our beard care products. From nourishing oils to invigorating botanical extracts, each element is thoughtfully chosen to provide your beard with the ultimate care and attention it deserves. Discover the power of our premium ingredients and experience the luxury of a well-groomed beard with Lord of the Beards.
Don't Miss Out!
Grab Your Beard Oil Offer Now and Experience the Luxury of a Well-Groomed Beard Today!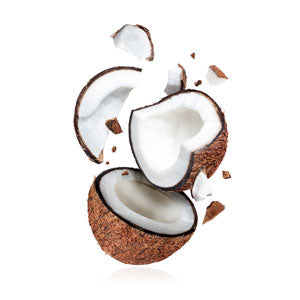 Coconut Oil
Unclogs pores & wipes away dead skin to reduce razor bumps so your beard grows strong & even - flex those beard hair muscles!
Argan Oil
Growing out your manliest beard? Argon helps you grow it stronger & thicker. It'll also fix those split ends & frizziness.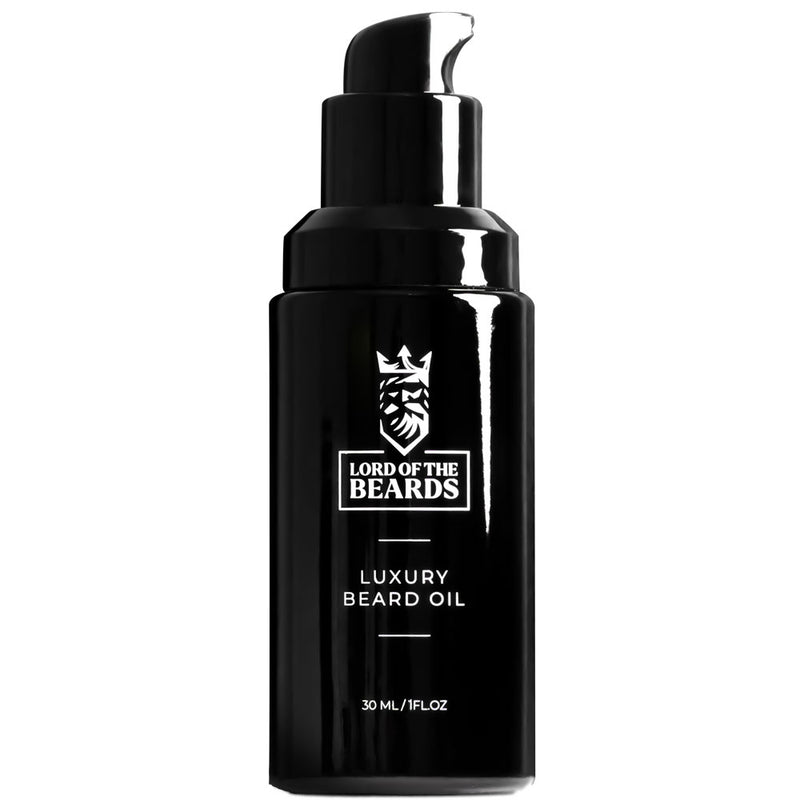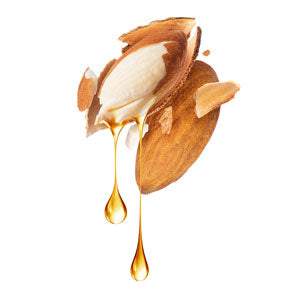 Sweet Almond Oil
Packed with natural vitamin A & E to protect your manly beard & skin from harsh environments like the fires of mount doom.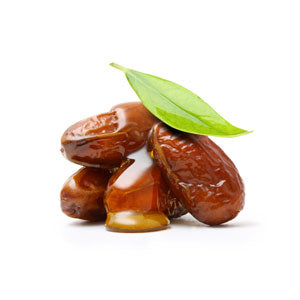 Jojoba Oil
Massively moisturising & chock-full with antioxidants to condition hair & cast out dandruff.
We've Got Your Back
Our Promise
100% Money Back Guarantee

If you are not totally happy with our chair, you can return it within 30 days for a full refund

1-Year Warranty

We stand behind our products and provide a full 1 year warranty from the date of purchase.

Exemplary Customer Service

Contact us for any reason at support@gempages.help and we'll respond within 1 business day.
Exquisite Testimonials: Lord of the Beards
Celebrated by Our Discerning Customers
Epic, Nourishing, Captivating, Game-changer
"Lord Of The Beards' Beard Oil is the secret to my epic beard. It nourishes and softens my facial hair, making it easy to style. The fragrance is captivating, and it adds an extra touch of confidence. This beard oil is a true game-changer for any beardsman."
Standout, Lightweight, Intoxicating, Satisfying
"I've tried many beard oils, but Lord Of The Beards Beard Oil stands out from the crowd. It's lightweight, non-greasy, and absorbs quickly. The scent is intoxicating and lasts for hours. My beard has never felt so soft and well-groomed. I'm extremely satisfied with this oil."
Top-tier, Softening, Smoothing, Captivating, Signature
"Lord Of The Beards Beard Oil is a top-tier product. It has made my beard softer, smoother, and more manageable. The fragrance is captivating, and it has become my signature scent. I can't imagine my grooming routine without this amazing oil. It's simply the best!"
Have Questions? We're Here To Help
Frequently Asked Questions
Are your products suitable for all beard lengths?

Yes, our products are designed to cater to beards of all lengths and styles. Whether you have a short, stubble beard or a long, flowing mane, our products will help nourish and groom your facial hair.
Are your beard oils suitable for sensitive skin?

Our beard oils are crafted using high-quality, natural ingredients that are generally well-tolerated by most skin types. However, if you have specific skin concerns or allergies, we recommend conducting a patch test before applying the product to your entire beard.
Do your beard oils leave a greasy residue?

No, our beard oils are carefully formulated to absorb quickly into the hair and skin without leaving a greasy residue. You can enjoy the benefits of a well-conditioned beard without any unwanted heaviness.
Can I use your beard oils on a freshly shaved face?

While our beard oils are primarily designed for use on facial hair, they can also be applied to a freshly shaved face to help moisturize and soothe the skin. However, we recommend waiting a few minutes after shaving to allow the skin to settle before applying the oil.
How often should I apply beard oil?

The frequency of applying beard oil may vary depending on your individual needs and preferences. As a general guideline, we recommend applying beard oil once or twice a day. However, you can adjust the frequency based on the length and condition of your beard.
Can I use your beard oils on my mustache?

Absolutely! Our beard oils can be used on both your beard and mustache. Simply apply a small amount of oil to your fingertips and work it into your mustache to enjoy the same nourishing and conditioning benefits.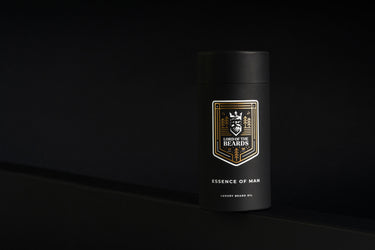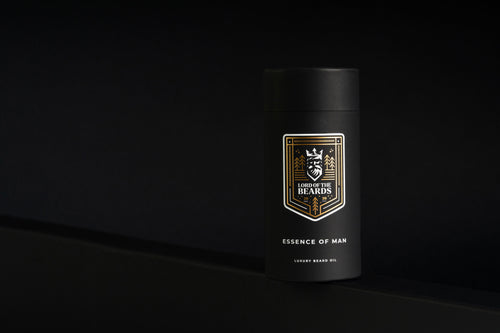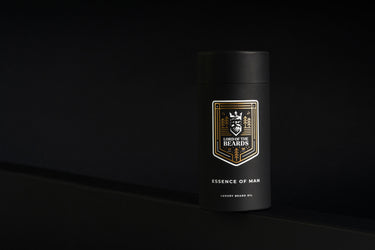 Buy More, Save More
Premium Ingredients For Your Beard
Experience the Luxury of Lord of the Beards.