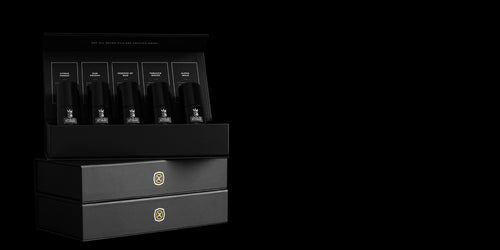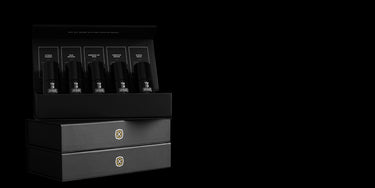 Frequently Asked Questions
Product FAQs:
Are your products suitable for all beard lengths?

Yes, our products are designed to cater to beards of all lengths and styles. Whether you have a short, stubble beard or a long, flowing mane, our products will help nourish and groom your facial hair.
Are your beard oils suitable for sensitive skin?

Our beard oils are crafted using high-quality, natural ingredients that are generally well-tolerated by most skin types. However, if you have specific skin concerns or allergies, we recommend conducting a patch test before applying the product to your entire beard.
Do your beard oils leave a greasy residue?

No, our beard oils are carefully formulated to absorb quickly into the hair and skin without leaving a greasy residue. You can enjoy the benefits of a well-conditioned beard without any unwanted heaviness.
Can I use your beard oils on a freshly shaved face?

While our beard oils are primarily designed for use on facial hair, they can also be applied to a freshly shaved face to help moisturize and soothe the skin. However, we recommend waiting a few minutes after shaving to allow the skin to settle before applying the oil.
How often should I apply beard oil?

The frequency of applying beard oil may vary depending on your individual needs and preferences. As a general guideline, we recommend applying beard oil once or twice a day. However, you can adjust the frequency based on the length and condition of your beard.
Can I use your beard oils on my mustache?

Absolutely! Our beard oils can be used on both your beard and mustache. Simply apply a small amount of oil to your fingertips and work it into your mustache to enjoy the same nourishing and conditioning benefits.
Order and Shipping FAQs:
How long will it take to receive my order?

We strive to process and ship orders within 1-2 business days. Shipping times vary depending on your location and the shipping method selected at checkout.
Do you offer international shipping?

Yes, we offer international shipping to select countries. Please check our shipping policy for more details and a list of eligible destinations.
Can I track my order?

Absolutely! Once your order is shipped, you will receive a tracking number via email. You can use this number to track your package and stay updated on its progress.
What payment methods do you accept?

We accept major credit cards, including Visa, Mastercard, American Express, and Discover. We also offer secure payment options through PayPal and Apple Pay.
Returns and Exchanges FAQs:
What is your return policy?

We want you to be completely satisfied with your purchase. If you are not happy with your order, please contact our customer service within 14 days of receiving your products for assistance with returns or exchanges.
Can I return or exchange a product that has been opened or used?

To ensure the safety and hygiene of our customers, we cannot accept returns or exchanges on opened or used products unless they are defective or damaged. Please refer to our return policy for more details.
What should I do if I received a damaged or incorrect item?

We apologize for any inconvenience. If you received a damaged or incorrect item, please reach out to our customer service team with your order details and a photo of the issue, and we will gladly assist you in resolving the problem.
How long does it take to process a refund?

Once your returned item is received and inspected, we will process your refund within 5-7 business days. The time it takes for the refund to reflect in your account may vary depending on your payment method and financial institution.